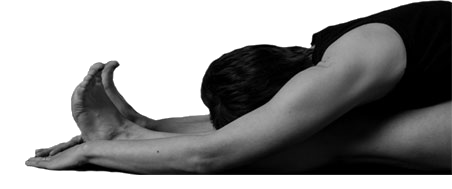 AMBIKA SELVAN
Registered Yoga Teacher ERYT200
Certified Physical Therapist Assistant
Licensed Bodyworker

in Myofascial Release
Myofascial Release Bodywork
What is Myofascial Release? Well, fascia is the most prolific connective tissue in the body wrapping around every muscle and organ. It has 6x more sensory nerves than muscle and all your systems weave throughout its structure! Myofascial Release bodywork is a hands on, oil-free therapy that applies slow, sustained pressure or stretch which facilitates optimal hydration of the tissue. This releases tension in the fascial system, increases lymph and blood flow, and allows for improved overall muscle balance. MFR not only provides long term results for nagging pain or weakness effecting physical performance on any level, but will also help prevent future injury. Invest in your body's longevity. Call or text to book 785.550.2606
​
Need private instruction or a Yoga Instructor for your studio | business | dance company | sports team or yoga teachers?
Ambika does private contracting work for all your yoga needs!
private instruction


Move deeper into your practice
one-on-one
Would you or someone you know like to do yoga but are not comfortable with the group class setting?
Is there a pose(s) you would like to break down step-by-step and learn more deeply about - all at your own pace?
​
Do you have a specific injury or modifications that you would like to incorporate safely into your practice?
Through detailed instruction and hands-on adjustments, Ambika will help you begin and/or shift your practice to the next level.
She can come to you or meet you at a studio on Massachusetts street in downtown Lawrence.
Rates: $75/60 minutes, $110/90 mins. Additional cost for travel outside the Lawrence and Eudora areas.
"Ambika is enthusiastic about yoga and her enthusiasm is contagious"
-Hollie, Perforce Software
read more testimonials here
group instruction
Hire Ambika for a yoga and/or body awareness class for your next:
​
Weekly Outdoor Pod Classes

Corporate team event

Weekly yoga class at your office

Weddings

Athletic training/balance

Group boot camp

One-on-one instruction

Retreats

Yoga teacher training
Email for pricing and availability.
​
Yoga is a great way to keep your staff focused, happy and healthy.
Click this document for the
description of a great class
for all employees that
spend most of their work
day at a desk.
Reduce sick days and
improve productivity with these
techniques!
​
workshops
Ambika is registered continuing education provider with Yoga Alliance. Most workshops are eligable for CEU credits.
Email Ambika for more detailed description of all
workshops, pricing, and availability.
Undo Your Desk Sitting-Click document above

Sun Salutation

Refine Your Practice

Stabilize and Save Your Shoulders

Arm Balance

Headstand Practice

Hands-on Adjustments

Sacred Yin Chakra Balancing

Yoga for Myofascial Release

Myofascial Self Release

Longevity for Your Low Back