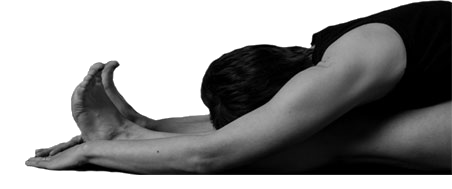 AMBIKA SELVAN
Registered Yoga Teacher ERYT200
Certified Physical Therapist Assistant
Licensed Bodyworker

in Myofascial Release
Yin/Yang Yoga Mountain Springs Retreat:
Exploring balance through asana, healing sound
and myofascial release
Manitou Springs, Colorado
September 10 - 13, 2020 | Led by Ambika Selvan
REGISTRATION OPEN
Join Ambika for an extended weekend of asana practice, sound baths, and myofascial self release techniques to help you achieve and maintain more balance in your body and mind. The yoga classes will be a blend of vinyasa and pranayama in the morning to get the energy going for the day and yin style and restorative yoga in the evening to promote rest and healing. Two of the evening classes will feature a 45 minute healing sound bath with guest artist
Tricia Rock
to help regulate the central nervous system
and Ambika will teach one Myofascial Self Release class to connect you with your very influential fascial system. There will be
time plenty of down time
to explore the grounds and surround Manitou Springs area for various hiking and relaxing activities
. This retreat will offer time at a beautiful location and techniques from a knowledgeable teacher to strengthen your mind-body connection, allowing for improved awareness and skills to establish and maintain overall balance in your life.
Accommodations at Oneledge House at SunMountain Center
SunMountain Center is located 1.5 hours south of Denver and is known as a creative sanctuary for self care, offering lodging for wellness retreats and bed-and-breakfast guests. The world-class urban farm property provides inspiration through nature, art, locally-sourced cuisine, and history. Their property features two historic homes situated on six acres of terraced gardens, complete with walking & meditation trails and stunning views of the surrounding mountains. SunWater Spa is located a short walk away, as well and offers mineral soaks (2hr soak included!), spa treatments and massages. More information found here https://www.sunwellness.net/ . It is recommended to book additional spa treatments at least 2 weeks prior to retreat.
Food
The SunMountain kitchen prepares vegetarian, gluten-free, and organic meals for all guests harvested from their on-site biodynamic farm and gardens, as well as making use of the local mineral water. This ensures the highest quality and intention goes into each meal prepared here. The kitchen staff strives to create food that is not only meant to be healthy but also beautiful and appeals to all the senses.
Pictures and more information here https://www.sunwellness.net/sunmountain/food/

Cost
Price includes:
* All retreat classes
* Room and all meals for 3 days including a sack lunch at check out
* 2 hour soak in the Hot Mineral Tubs at SunWater Spa
* One tennis ball for Myofascial release class
​
Not included
* Transportation to and from retreat site
* Additional spa treatments
* SunMountain Center staff gratuity
​
Cost based on room choice;
This retreat will be held in the Onaledge House at SunMountain which has a large on-site hot tub for guest use during open hours. There are accommodations for 15/16 participants depending on occupancy configuration. King beds can be combined for double occupancy. Rooms are booked on first come, first served basis. If a specific room/bed is necessary, please email me to confirm that it is available. All reservations are held with full payment however, a two payment option is possible on request. Below are the names of available rooms that each have an ensuite bathroom.
​
* Red Crags: Economy Quad Split Suite. Single room off main workshop space with two split King beds. Can be a private suite for 2 people. 4 reservations @ $775 per person or double occupancy @ $925 per person

* Rockledge: Quad Split Suite. This two room is on the second floor, straight across from the top of the stairs. It has a separated King bed and two daybeds in the other room. 4 reservations @ $850 per person
​
* Fireplace: Quad Split Suite. A hallway separates the two rooms in this suite with a King bed that can be split on one side and a daybed with trundle on the other.
2 single occupancy @ $1300 ea or 4 double occupancy @ $850 per person
​
* Onaledge: Quad Split Suite. This room is the top floor of the house with a split King in the main room and a room off to the side with a daybed and trundle.
4 reservations @ $850 per person - BOOKED

* Craftwood: Private room with king bed or split into 2 singles and private bathroom.
2 double occupancy reservations @ $925 or single occupancy @$1450 - BOOKED
​
Retreat payments are non-refundable unless YOU are able to find someone to take your place. We understand that life is unpredictable and plans may change, however per person cost is based on a guaranteed occupancy amount and no exceptions can be made.
To Attend:

Register deadline 8/15/20,

a $100 late fee added after this date.
To confirm your attendance at the retreat, you will need to complete an online registration form and pay your full amount via check or credit card.
To make payment by check, please email Ambika for mailing address.
Schedule
Subject to change.
Thursday, September 10, 2020
4 - 5pm Check in and explore
5:30pm Welcome meeting
6 pm Dinner
7:30- 9p Yin Yoga & Healing Sound Bath
​
Friday, September 11, 2020
8am Breakfast
9:00 - 10:30 Yang/Yin Yoga
Noon Lunch
4:00 - 5:45pm Myofascial Release Class
6 pm Dinner
Evening off
​
Saturday, September 12, 2020
8am Breakfast
9:00 - 11:00 Hatha Yoga
Noon Lunch
6 pm Dinner
7:30- 9p Restorative Yoga & Healing Sound Bath
Sunday, September 13, 2020
8am Breakfast
9 - 10:30am Yin/Yang Yoga
11am Check out
​