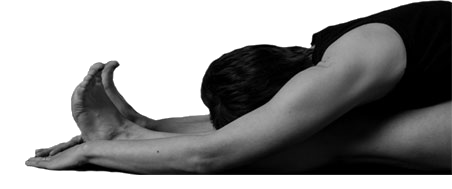 AMBIKA SELVAN
Registered Yoga Teacher ERYT200
Certified Physical Therapist Assistant
Licensed Bodyworker

in Myofascial Release
Yoga Retreat in Tuscany
with Ambika
July 7 - 14th, 2022
REGISTRATION OPEN
*Book by 4/1/22 and save $300!*

Join Ambika for a week of yoga, exploration, and relaxation at Tenuta di Spannocchia, a historic villa in the Province of Siena. This site is located an hour from Florence and is the home of an active organic farm and educational community. Their website shares, "There is something to excite everyone at Spannocchia: hiking paths, farm animals, verdant gardens, cooking classes, beautiful vistas, eight centuries of rural history, a swimming pool, friendly people, great wine, and fantastic food."
Yoga
Yoga classes will be offered one to two times a day, depending on the day's activities. Morning practice will be more vigorous to stoke yang energy for the day ahead and will finish with 15 minutes of meditation. Evening classes will be focused on restoring through yoga and myofascial self release, tennis balls will be provided. Both practices are appropriate for all levels of yoga practitioners that are able to get up and down from the floor easily. Ambika is highly skilled at making movement accessible and useful to most people. All yoga classes and day trips are optional, this is YOUR retreat!
​
Accommodations at Spannocchia
Each bedroom is uniquely furnished with centuries old antiques and original family-owned furniture. The rooms have views of the Villa garden and valley below the olive and fruit orchards and come equipped with fans for hot summer months as well as a community pool to cool off. There are a number of different common areas, including a library and sitting room. Guests staying in the Villa and Frattoria receive daily maid service, bed linens and towels are changed twice a week. Single and double occupancy available with option of private or shared bathroom.
Food
All the meals at Spannocchia are prepared with the fresh and seasonal ingredients from the farms and livestock on site and are served to all guests and staff together for each meal. The menu reflects traditional foods to the area with a nightly four course dinner, except on Saturday when we will dine in Siena, complete with house made wine. Important note from the kitchen,
"If a member of your party has a food intolerance or allergy, we will do our best to provide suitable meals for this person. However, please be aware that we only have one kitchen and that we cannot prepare these meals in isolation. We recommend that guests with serious intolerances and allergies bring some food items for their own consumption at dinner as we cannot guarantee a meal entirely free from those foods that pose a risk."

Cost
Price includes:
* Transportation to and from Florence Airport to retreat site
* All retreat classes and one tennis ball for myofascial release options
* Room and all meals for 3 days including a sack lunch on excursion days
* 2 half day trips including Siena and surrounding historic sites
* One authentic Italian cooking class
​
Not included
* Saturday Dinner in Siena
* Extra transportation to surrounding areas outside scheduled trips
* Additional tours or classes offered at Spannocchia
* Staff gratuity
​
​
Double Occupancy with shared bath $2250 per person
Double Occupancy with private bath $2395 per person
​
Single Occupancy with shared bath $2550 per person

Single Occupancy with private bath $2795 per person
*PLUS $300 REGISTRATION FEE IF BOOKED AFTER 4/1/22*
​
Retreat payments are non-refundable unless YOU are able to find someone to take your place. We understand that life is unpredictable, especially in post Covid times, and plans may change, however no exceptions can be made. Travel insurance can be found at https://www.squaremouth.com/
​
​
​
To confirm your attendance at the retreat, you will need to complete an online registration form with waiver and pay deposit of $750 via check or credit card.
Making a payment by check? Please email Ambika for mailing address.
Schedule
Subject to change.
Thursday, July 7, 2022
TBD Check in and explore
6:30p Welcome meeting
7/7:30p Dinner
​
Friday, July 8, 2022
7-8a Yoga
8-10a Breakfast
10-12p Tour of Spannocchia
1p Lunch
5-6:45p Yoga
7/7:30p Dinner
​
Saturday, July 9, 2022
7-8a Yoga
8-10a Breakfast
Noon Leave for Siena
(bag lunch)
TBD Dinner in Siena
​
Sunday, July 10, 2022
8-10a Breakfast
10-11a Walking Meditation
1p Lunch
5-6:45p Yoga
7/7:30p Dinner
​
Monday, July 11, 2022
7-8a Yoga
8-10a Breakfast
10-3p Cooking class & lunch
5-6:45p Yoga
7/7:30p Dinner
​
Tuesday, July 12, 2022
7-8a Yoga
8-10a Breakfast
1p Lunch
5-6:45p Yoga
7/7:30p Dinner
​
Wednesday, July 13, 2022
7-8a Yoga
8-10a Breakfast
Noon Day trip to historic sites
(bag lunch)
No Yoga
7/7:30p Dinner
​
Thursday, July 14, 2022
7-8a Yoga
8-10a Breakfast
Noon Leave for Florence Arpt
​