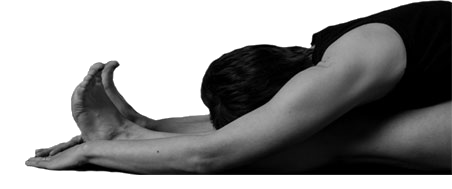 AMBIKA SELVAN
Registered Yoga Teacher ERYT200
Certified Physical Therapist Assistant
Licensed Bodyworker

in Myofascial Release
Yoga Retreat in Yelapa, Mexico
January 20-26, 2024 | Led by Ambika Selvan & Amy Starner
SOLD OUT
Join Ambika and Amy for 7 days and 6 nights in Yelapa, Mexico located 45 minutes south of Puerto Vallarta via water taxi. The town of Yelapa has no roads that lead into it creating a perfect sanctuary to enjoy your yoga practice, the surrounding natural beauty, and general relaxation. Spend your time enjoying the main beach or one of its many activities, exploring the village of Yelapa and its hidden coves and waterfalls, or take advantage of the peace and beauty offered at the retreat site. This is an opportunity to do what makes you truly happy and rejuvenated.
​
Los Naranjos Eco-Hotel & Waterfall Retreat is nestled in the jungle just a lovely 10 minute walk from the town of Yelapa and provides several traditional Mexican casitas on four lush acres of natural gardens, including a private waterfall and wading pool. Yoga classes are held on a large platform surrounded by the natural beauty found at Los Naranjos.
Yoga
Two yoga classes will be offered a day, one led by each teacher, with the evening class being a gentler practice to finish the day. This retreat is for students in relatively good physical condition, who have a basic familiarity with Vinyasa Flow Yoga's commonly used asanas and transitions and can walk stairs without a problem.
Food
Los Naranjos provides three delicious and healthy meals a day using local, fresh tropical fruits and vegetables, and farm-raised meats. The food is amazing! Vegetarian and gluten free options are available.
Accommodations at Los Naranjos
As boasted on the retreat site webpage, "All accommodations are unique and comfortable, with thatched roofs that harmonize with the surroundings and open walls to let in the cool jungle breezes. Fresh, safe drinking water is provided at bedside. Bath facilities have rosewood countertops, ornate tile sinks, and hot water. Rustic elegance!" Visit their website to see pictures of all casita options. Please request any roommate preference(s) on your registration sheet, as well as any other room requests. We will do our best to accommodate them. All casitas enjoy the peace and beauty of Yelapa.
Excursion

(optional & subject to change)
TBD - Examples include hiking or horseback riding to a secluded water fall or a boat ride for whale watching to one of the smaller coves in the Bahia Bay. All excursions include food and swimming.
​
Deepen Your Practice Private Session*

(optional & additional cost)
If you are looking for more personal attention to your yoga practice during the retreat, to talk about alignment or specific modifications/advancing, etc, you can choose to book a private session with Amy or Ambika one day during the retreat week. This is an additional cost of $40 US dollars/30 mins and $70/60 mins and each teacher will have 5 hours total time available during the retreat. You are welcome to pre-book for a session at the time of your final payment for the retreat or, if there are slots available, you can choose to book while we're in Mexico. Both options require cash payment to the instructor after your session on the retreat.


Cost = $1450 per person
The cost of the retreat includes:
Water taxi to and from Yelapa from Puerto Vallarta

3 meals a day

7 days / 6 nights in a room shared with one other guest

2 yoga classes a day

1 day long excursion
Not included in the cost:
Round-trip airfare to Puerto Vallarta, MX

Transportation and accommodations in Puerto Vallarta

30 or 60 minute Deepen Your Practice session with selected teacher

Any extra food or beverages

Gratuity for hotel & transportation staff
​
There are 20 total reservations available for this retreat. A deposit* of $650 is required to reserve your spot. The final amount of $850 is due by 9/1/23.
​​
*Retreat deposits and payments are non-refundable unless YOU are able to find someone to take your place. We understand that life is unpredictable and plans may change, however per person cost is based on a guaranteed occupancy amount.
To Attend:
To confirm your attendance at the retreat, you will need to complete an online registration form and pay your deposit. Deposit can be paid via check or credit card.
​
​
For check payment, email Ambika for mailing address.
Schedule
Subject to change.
It is recommended that you arrive at least a day early to enjoy Puerto Vallarta and avoid delays at the airport the day of our departure to Yelapa. Downtown PV is a great place to stay, offering lovely sites, delicious food, and close to the beach.
Saturday, January 20, 2024
1:30 pm Meet at Los Muertos Pier for the water taxi
2pm Water taxi leaves
3 pm Settle into your casita at Los Naranjos
5p -6:30p Welcome Yoga Class
6:30 pm Dinner
Sunday, January 21, 2024
7:30 – 9:15 am Morning yoga
9:15 – 10:15 am Breakfast
10:30 - 1:00pm Privates with Ambika*
1:00 – 2:00 pm Lunch
5 – 6:30 pm Evening yoga
6:30 – 7:30 pm Dinner
Monday, January 22, 2024
7:30 – 9:15 am Morning yoga
9:15 – 10:15 am Breakfast
10:30 - 1:00pm Privates with Amy*
1:00 – 2:00 pm Lunch
5 – 6:30 pm Evening yoga
6:30 – 7:30 pm Dinner
Tuesday, January 23, 2024
7:30 – 9:15 am Morning yoga*
9:15 – 10:15 am Breakfast
11:00– 5:00 pm Excursion
6:30 – 7:30 pm Dinner
Wednesday, January 24, 2024
7:30 – 9:15 am Morning yoga
9:15 – 10:15 am Breakfast
10:30 - 1:00pm Privates with Ambika*
1:00 – 2:00 pm Lunch
5 – 6:30 pm Evening yoga
6:30 – 7:30 pm Dinner
Thursday, January 25, 2024
7:30 – 9:15 am Morning yoga
9:15 – 10:15 am Breakfast
10:30 - 1:00pm Privates with Amy*
1:00 – 2:00 pm Lunch
5 – 6:30 pm Evening yoga
6:30 – 7:30 pm Dinner
Friday, January 26, 2024
7:30 – 8:45 am Morning yoga
8:45 – 9:45 am Breakfast
11 am Water taxi to PV
12 pm Arrive in PV
​
*Optional; Scheduled one-on-one yoga sessions available with noted teacher for additional cost; $40/per half hour, 65$/per hour, US dollars.

Book your flight home for 3:00 pm or later on Friday, January 26 to leave with the group.
FB - amyd.starner
Insta - @adstarner
Amy's former life as a dancer, coupled with her many years of teaching movement, has given her a keen ability to truly teach from the inside out; not just making asana, but feeling what's happening inside your body.
While she enjoys the physical "work-out" that Vinyasa Yoga can provide, she relishes the spiritual "work-in" that only yoga can offer – aligning mind, body & spirit. Her classes put an emphasis on awareness, alignment, breathing, and control. She holds an MFA in Dance and Choreography from UC Irvine, a 200 hour Yoga Alliance certification from Spira Power Yoga in Seattle, and is a certified Pilates Instructor from Studio du Corps/Pilates Center of Orange County in Costa Mesa, CA.
If you love to move with grace and power and enjoy strengthening your body, stretching your muscles and feeling movement in a new way, you will feel right at home in Amy's yoga classes.